Property and small business owners living in the northern regions of Australia may soon be breathing a sigh of relief as the Federal Government has announced a $10 billion reinsurance pool designed to subsidise the cost of insurance coverage for cyclones and related flood damage.
The Government has also pledged another $40 million investment aimed at subsidising the costs involved with cyclone mitigation works via the North Queensland Strata Title Resilience Pilot Program.
Read also: Avoid Rising Insurance Costs by Being Prepared – We Show You How.
What is reinsurance?
Just like how homes and businesses may buy insurance, insurers also buy reinsurance so that they can meet the financial obligations of claims when they arise.
In cyclone-prone areas, there are typically more instances of claims. To manage the costs of these claims and the subsequent increase in reinsurance costs, insurers would have to either not provide a particular form of insurance altogether, or increase the price of their insurance policies themselves. This, in turn, makes it increasingly difficult for homes and businesses to access the right insurance.
There are ways to mitigate these rising costs – one of which is through the government's $10 billion reinsurance pool.
How will the $10 billion cover work?
Insurance premiums are increasing in every sector. As mentioned, the rise in insurance costs is particularly evident in cyclone and flood affected areas.
The $10 billion government guarantee is expected to help make insurance more affordable for residents and small business owners living north of the tropic of Capricorn, such as Cairns.
According to ABC News, "The government expects this will reduce premiums by more than $1.5 billion for households, strata and small businesses north of the Tropic of Capricorn over 10 years… In excess of 500,000 property insurance policies are expected to be eligible to receive cover."
The Insurance Council of Australia (ICA) welcomes this news. According to ICA's Chief Executive, Andrew Hall, in an article by Insurance Business Australia, "Insurers have worked hard for many years in northern Australia to keep premiums affordable and coverage available. However, [the] announcement acknowledges that there are costs driven by some cyclone risks that are significant… The industry has done considerable work on the key fundamentals of a public reinsurance scheme, and if properly designed and implemented, a reinsurance pool can put downward pressure on premium costs."
The technicalities of how this reinsurance pool is yet to be determined. Please follow us on Facebook and LinkedIn to be informed on further updates.
Don't hesitate to contact us if you would like to discuss how you could reduce rising premiums for your business.
---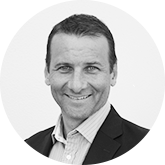 This article was written by Tony Venning,
Managing Director at Crucial Insurance and Risk Advisors.
For further information or comment please email info@crucialinsurance.com.au.
---
Important Disclaimer – Crucial Insurance and Risk Advisors Pty Ltd ABN 93 166 630 511 .  This article provides information rather than financial product or other advice. The content of this article, including any information contained on it, has been prepared without taking into account your objectives, financial situation or needs. You should consider the appropriateness of the information, taking these matters into account, before you act on any information. In particular, you should review the product disclosure statement for any product that the information relates to it before acquiring the product.
Information is current as at the date articles are written as specified within them but is subject to change. Crucial Insurance, its subsidiaries and its associates make no representation as to the accuracy or completeness of the information.  All information is subject to copyright and may not be reproduced without the prior written consent of Crucial Insurance.