If you have Business Interruption Insurance cover, you may not realise that it normally does not extend to Machinery and Equipment Breakdown Insurance. Typically, the policy will only be triggered if there is a loss of income pertaining to property damage. This could be disastrous for many businesses that rely on machinery on a regular basis.
Some examples of equipment at risk include:
POS systems
Computers and electronic equipment
Power transformers
Production machines
Office equipment
Dental equipment
Security systems
Air compressors
Air conditioners
Hot water systems
Robotis
Packaging equipment
Boilers
Testing equipment
Electrical switchboards
X-Ray and imaging equipment
Electromedical equipment
Perishable properties
Overhead cranes
This is by no means an extensive list; however, the point is that whether it be computers or overhead cranes, most businesses are reliant on some form of technology or machinery. If that technology breaks down and results in the loss of income, then it is possible to make a claim via Business Interruption Insurance – but only if you've specifically extended it to your policy.
See also: Product Recall Insurance Now More Accessible for Food Manufacturing Businesses
The following case studies show how the breakdown of machinery could lead to substantial losses for your business:

Case Studies
The following case studies are provided by Sura.

Case study 1: Food retailer
Power surge took out all electronics including fridges and POS 
At a specialist food retailer, a power surge caused substantial damage to the Refrigeration control system, point of sale (POS) system and modem along with loss of some perishable stock.The power surge was so severe it bypassed the electrical safety devices and the backup generator did not have a chance to engage, leaving fridges and cold rooms with no power.
Make-safe works were immediately carried out to enable partial operation of the refrigeration system, preventing further loss of perishable stock. However, some stock had already spoiled. Within 3 days the refrigeration system was fully replaced. A new modem/router was supplied and installed to enable the business to continue trading online. Make-safe work was completed on the POS system to ensure business continuity in-store, but ultimately the POS system needed full replacement.
(Original case study available here).

Total losses: $87,211.39
Case study 2: Cabinet Makers
Electrical Fire in the Electrical Panel destroys Laser Cutting Machine.
During the course of the morning's operation, a laser cutting machine was being operated by employees of the Insured when they noticed smoke emanating from the electronic control panel to the side of the machine. They immediately activated the emergency shutdown procedure and upon opening the switchboard cover it was noted that smoke and heat damage had occurred within the electronic main switchboard.
Examination of the machine and in particular, the electronic cabinet. There was evidence of heat and smoke damage to the electronic switchboard which would support some form of ignition.
The failure within the switchboard may have occurred as a result of some other components failure which was unable to be identified due to the machine being non-operational. The manufacturer identified Non-repairable damage to the main delay board, flat ribbon cables and connectors; Damage to some circuit boards and control board. The manufacturer advised they do not hold this stock and they could not supply them any longer.
The machine in question was subject to regular daily, weekly, monthly and annual maintenance. It was replaced with another second-hand unit. The Insured also suffered a Business Interruption loss as they had to increase shift work to cover the loss of production.
(Original case study available here.)

Total losses: $320,000.00

Case study 3: Dentists
The most important tools used at a dental practice are powered by an air compressor. Dental air compressors are specifically designed for the job and a dentist cannot operate as normal without one. So when substantial damage was caused to the compressor at a suburban dentist as a result of overheating the dentist could only perform minor procedures until the compressor was repaired.
It was established that the compressor overheated while running with two cranks in the aggregate, taking more time to reach its cut-off pressure. The failure appeared to be purely mechanical in nature, with the first crank shaft breaking and causing fragments of metal to splinter throughout the unit.
This resulted in further damage to the second crank shaft and its components, including air dryers, aggregate head gaskets and fan assemblies. The metal shards from the broken crank also caused damage to the cylinder assemblies.
Due to the cost of the parts, shipping and labour to fit them it was established that the compressor was uneconomical to repair as it exceeded the cost of a replacement compressor.
The claim invoice for a new compressor including labour to install was paid in full and the client was back up and running in less than a week.
(The original case study available here.)

Total losses: $21,035
Other policies to be aware of
When investing in Business Interruption Insurance, it's also important to be aware that Cyber Insurance and Product Recall Insurance may not be covered. Once again, it is important to speak to a business insurance broker (such as us!) to verify what kind of cover you may be missing out on before it's too late.
---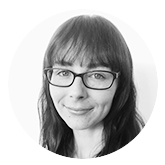 This article was written by Alishia Oliver,
Account Manager at Crucial Insurance and Risk Advisors.
For further information or comment please email info@crucialinsurance.com.au.
---
Important Disclaimer – Crucial Insurance and Risk Advisors Pty Ltd ABN 93 166 630 511 . This article provides information rather than financial product or other advice. The content of this article, including any information contained on it, has been prepared without taking into account your objectives, financial situation or needs. You should consider the appropriateness of the information, taking these matters into account, before you act on any information. In particular, you should review the product disclosure statement for any product that the information relates to it before acquiring the product.
Information is current as at the date articles are written as specified within them but is subject to change. Crucial Insurance, its subsidiaries and its associates make no representation as to the accuracy or completeness of the information. All information is subject to copyright and may not be reproduced without the prior written consent of Crucial Insurance.