Every business is evolving, especially in this current market. It's important to remember that as your business adapts to the market, so should your insurance policies.
Seemingly simple errors such as a lapse in an insurance policy can even lead to the quick demise of large, well established corporations (read our article on the collapse of 10-year-old Greensill Capital). On a smaller scale, you may also discover that you are paying too much for your policies and that there may be ways to realign your insurance costs.
As we're in tax and insurance renewal season, now could be the perfect time to consult your business insurance broker (like us!) to discuss a policy review.
When should you have your policy reviewed by a broker?
There are many situations that should trigger a review of your insurance policies, including changes in the following:
Levels of stock – you should ensure your policy covers the current value of your stock on hand. We can adjust your policy to reflect this value.
Staffing – if you have either increased or reduced the size of your team, this may affect the types and levels of cover you need.
Equipment and other business assets – your current policy may not cover new business assets you have purchased recently. If you have sold assets, you may be able to decrease your sum insured to reduce your premium.
New risks to your business – has the way you operate your business created any new risks to consider? For example, increased cyber risks from working in different environments.
Increased or reduced turnover can impact your business interruption policy.
New products or services you have launched.
Changes to sales channels, distributors or trade partners.
Any newly created entities may have affect your operations or have interests in assets.
Any changes to directorships.
It may also be worth asking a broker if there are ways to reduce your premiums, or to simply have a risk review to discover if you are adequately covered.
Policy review process
A typical policy review will involve:
Setting up the meeting – in our case, at Crucial Insurance, we will set a meeting at a time and place convenient to you.
During the meeting – we can discuss any changes in your business and listen to any feedback you may have.
After the meeting – if there are any changes to your business, we can create an action plan and recommend adjustments to your policies to help ensure you are appropriately covered. We can then update your policies as required and provide you with certificates of currency to confirm your cover.
As you would set aside time to review other aspects of your business such as accounting, resource management or marketing, so you should take time out to review your insurance. Although not always the most exciting part of your business strategy, it can be absolutely crucial to the survival and growth of your company.
---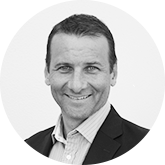 This article was written by Tony Venning,
Managing Director at Crucial Insurance and Risk Advisors.
For further information or comment please email info@crucialinsurance.com.au.
---
Important Disclaimer – Crucial Insurance and Risk Advisors Pty Ltd ABN 93 166 630 511. This article provides information rather than financial product or other advice. The content of this article, including any information contained on it, has been prepared without taking into account your objectives, financial situation or needs. You should consider the appropriateness of the information, taking these matters into account, before you act on any information. In particular, you should review the product disclosure statement for any product that the information relates to it before acquiring the product.
Information is current as at the date articles are written as specified within them but is subject to change. Crucial Insurance, its subsidiaries and its associates make no representation as to the accuracy or completeness of the information.  All information is subject to copyright and may not be reproduced without the prior written consent of Crucial Insurance.