We're excited to announce that we are now finalists for multiple categories in the 'Advisr Insurance Broker Awards 2020'.
The Advisr Insurance Broker Awards are designed to recognise Australia's best insurance brokers and brokerages across 10 categories. The nominated insurance brokers are judged in terms of thought leadership, professional profile and trustworthiness.
We're finalists for the following awards:
Top Insurance Broker in Queensland
Top Specialist Broker
Top Thought Leader
Top Brokerage (<20 staff)
Top Rated by Customers
Although the winners are still yet to be announced, we are already humbled to be finalists. As a business insurance broker that prioritises ethics over profits, we work hard to go above and beyond for our clients. Integrity is crucial in the way we run our insurance advisory, and we are always investing in new ways to provide our clients with exceptional standards of service.
Help us win!
If you feel like you've benefited from my blog posts or our team's advisory in the past, it would really help spread our message if you review me on my Advisr profile. Even a short review can go a long way.
Thanks in advance, and I look forward to working with you towards the new year!
---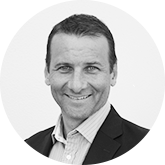 This article was written by Tony Venning,
Managing Director at Crucial Insurance and Risk Advisors.
For further information or comment please email info@crucialinsurance.com.au.
---
Important Disclaimer – Crucial Insurance and Risk Advisors Pty Ltd ABN 93 166 630 511 .  This article provides information rather than financial product or other advice. The content of this article, including any information contained on it, has been prepared without taking into account your objectives, financial situation or needs. You should consider the appropriateness of the information, taking these matters into account, before you act on any information. In particular, you should review the product disclosure statement for any product that the information relates to it before acquiring the product.
Information is current as at the date articles are written as specified within them but is subject to change. Crucial Insurance, its subsidiaries and its associates make no representation as to the accuracy or completeness of the information. All information is subject to copyright and may not be reproduced without the prior written consent of Crucial Insurance.