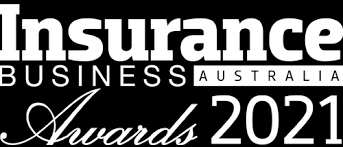 Exciting news! The team at Crucial Insurance has been awarded as excellence awardees for three of Insurance Business Australia's coveted Insurance Business Awards. As excellence awardees, we have been shortlisted for the following three categories:
Brokerage of the Year (1-5 staff)
Young Gun of the Year – Alishia Oliver (Independent, 1-19 Staff)
Broker of the Year – Tony Venning
According to Insurance Business Australia, The annual Insurance Business Awards, now on its fourth year, has been recognised as the leading independent awards event in the insurance industry.
Across an array of categories, the awards showcase the leading brokers, brokerages, insurers, underwriting agencies, BDMs and more for their achievements, leadership and innovation over the past year.
As excellence awardees, we have been shortlisted based on a number of criteria, such as client retention, customer service, staff development/retention, as well as our value proposition.
We're ecstatic about being excellence awardees. We are truly passionate about providing exceptional advisory and value to our clients and are humbled to be shortlisted with some of Australia's best brokers.
The outcome of these awards will be announced on Friday 12 November.