The Nine Network has made headlines over the past few days after a cyber attack interrupted its regular weekend broadcasts. The network was put on halt for more than 24 hours, disrupting programs such as the Today show and assets such as 9news.com.au. At the same time, there was an attempt to attack Parliament's security network.
This month, we also reported about a vulnerability with Microsoft Exchange. According to the Australian Signals Directorate's Australian Cyber Security Centre (ACSC), Microsoft announced that malicious actors exploited vulnerabilities in Microsoft Exchange servers exposed to the internet, enabling access to email accounts and enabling further compromises of the Exchange server and associated networks.
Only a short time prior to that, we also reported how a fake Zoom call brought about the rapid demise of Levitas Capital.
Every business, no matter the size, is exposed to cyber risk. Whether cyber attacks come from bots, individuals or actual nation states, it's clear that Australian businesses need to be adequately prepared for cyber attacks. If we are to thrive in a digital society, our businesses must be digitally protected.
But if companies as large as Nine Network and Microsoft – or even government entities such as Parliament House – can be affected by cyber crime, is anyone safe?
There are several cost-effective strategies businesses could use to keep their businesses safe from certain risks (as discussed here). However, in increasingly complex times, there may be challenges outside of our control, or levels of cyber security outside of your budget.
Although our current economy can bring varying degrees of uncertainty, there are certain things we can control at a nominal cost, such as our level of Cyber Insurance. As a business insurance broker, I'm going to sound incredibly biased here, but we've seen enough cases where entire businesses can be brought to a halt because of inadequate insurance. We're passionate about insurance because it's important.
Cyber Insurance can provide you with an important blanket of security should things take a turn for the worse. Even a well secured business can be vulnerable to cyber mishaps, so Cyber Insurance help provide protection when faced with unforeseen circumstances such as:
Hacking attacks
Financial loss arising from cyber theft
Loss of your company profits from cyber attacks
Fines and penalties payable for breaching privacy regulation laws
Losses payable to others for breaching their right to privacy
Cyber Theft from fraudulent representation
Ransomware
Malicious code or malware
Denial of service attack on your operating system
Industrial espionage
Identity or data theft
If you're not sure if your insurance policy is up to scratch when it comes to cyber protection, now is the time to speak to your broker. If you're also worried about rising premiums, a good broker should be able to help you counter rising costs while also finding the adequate protection suitable for your needs. You're always welcome to contact us should you wish to discuss your current insurance policies or are looking into strengthening your Cyber Insurance protection.
---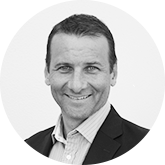 This article was written by Tony Venning,
Managing Director at Crucial Insurance and Risk Advisors.
For further information or comment please email info@crucialinsurance.com.au.
---
Important Disclaimer – Crucial Insurance and Risk Advisors Pty Ltd ABN 93 166 630 511 .  This article provides information rather than financial product or other advice. The content of this article, including any information contained on it, has been prepared without taking into account your objectives, financial situation or needs. You should consider the appropriateness of the information, taking these matters into account, before you act on any information. In particular, you should review the product disclosure statement for any product that the information relates to it before acquiring the product.
Information is current as at the date articles are written as specified within them but is subject to change. Crucial Insurance, its subsidiaries and its associates make no representation as to the accuracy or completeness of the information.  All information is subject to copyright and may not be reproduced without the prior written consent of Crucial Insurance.