As COVID-19 continues to escalate around the world,  business owners are asking one big question. Will my Business Interruption insurance cover me for loss of income due to Coronavirus ?

Unfortunately, most business insurance policies will not cover loss of income as a result of Coronavirus.  Business Interruption is a complex area of insurance.  In this edition of Crucial Insights we will shed some light on why insurance will not cover business interruption arising from Coronavirus COVID-19.
An insurance policy that extends to cover loss of income due to infectious or contagious disease will usually form part of your Property Insurance policy.  Your Property Insurance policy would need a specific extension that provides cover for such a loss.
Business Interruption Insurance will usually only provide coverage when there is physical loss or damage to your insured premises.  It will provide cover for loss of income or profit as a result of the insured damage to property.  A policy that has an extension of cover for Infectious or Contagious Disease will treat any resultant loss of income as if it were a property event.
---
Depending on the size of your business there are generally two types of property insurance for businesses:
Small to Medium Business – Business Package Policy
This category would include businesses with assets under $10,000,000.  These business will normally have their property and business interruption insurance under a Business Package policy.  Most Business Package policies will include an extension under the Business Interruption section for Infectious or Contagious Disease.  Under these types of Business Insurance policies there is a similar wording across most insurers.
Large Business – Industrial Special Risks Policy (ISR)
This category would include businesses with assets in excess of $10,000,000.  An ISR policy is designed for businesses with a significant amount of assets over multiple locations. An ISR insurance policy will usually have an extension for Infectious and Contagious Disease or a Prevention of Access.
---
Both Business Package and ISR policy wordings will typically extend to provide cover for loss of revenue or gross profit for infectious or contagious disease where there is an outbreak within 20km of the insured premises.  For a valid claim under the policy, the insured business must also be ordered to close  or evacuate by the government or public authority.
---
Coronavirus and the Biosecurity Act 2015
On the 31st January, Coronavirus (COVID-2019) became a listed human disease under the Biosecurity Act.   The result of this event is very significant from an insurance perspective.
The majority of insurance policies contain  an exclusion for claims which arise from a listed disease under the Biosecurity Act.  The exclusion will void any cover in respect of a loss resulting from interruption of a business arising from any disease listed under the Biosecurity Act 2015.
This exclusion was introduced following the SARS outbreak.  This event prompted insurers to model the financial exposure as a result of a global pandemic such as the Spanish Flu. The result was that insurers would not have the funds to meet the potential claims from such an outbreak.
The result is that the majority of businesses are uninsured for business interruption due to Coronavirus.  All businesses should now implement risk management procedures to address this exposure as an uninsured event.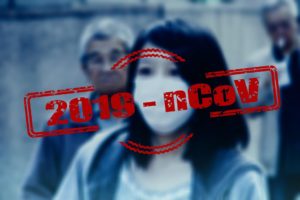 ---
Risk Management Tips
How to avoid infection:
Practice good personal hygiene.
Avoid contact with anyone with or suspected of having Coronavirus.
Cancel or delay any travel to affected areas until the crisis is over.
Recommended Actions for your organisation:
Implement a home quarantine regime for anyone that has travelled to an infected country or is likely to have been in contact with someone infected with Coronavirus.
Review policies on fitness for work, including possible quarantining of employees if affected.
Consider flexible working arrangements to reduce the spread of the virus.
Limit non-essential business travel.
Provide sanitized hand washing stations for use by staff and visitors.
Review arrangements for workplace hygiene and cleaning protocols.
Protect the mental wellbeing of employees concerned about the Coronavirus.
Ensure clear and honest communication to employees on their welfare.
Keep Informed:
Keep up to date with the relevant authorities on additional steps to manage the spread of the disease.
Before travelling, check for and take the advice of any travel warnings on smartraveller.gov.au.
If you would like to find out more about Business Interruption Insurance contact the Crucial Insurance team on 1300 400 707 or email info@crucialinsurance.com.au.
---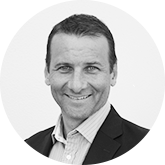 This article was written by Tony Venning,
Managing Director at Crucial Insurance and Risk Advisors.
For further information or comment please email info@crucialinsurance.com.au.
---
Important Disclaimer – Crucial Insurance and Risk Advisors Pty Ltd ABN 93 166 630 511 .  This article provides information rather than financial product or other advice. The content of this article, including any information contained on it, has been prepared without taking into account your objectives, financial situation or needs. You should consider the appropriateness of the information, taking these matters into account, before you act on any information. In particular, you should review the product disclosure statement for any product that the information relates to it before acquiring the product.
Information is current as at the date articles are written as specified within them but is subject to change. Crucial Insurance, its subsidiaries and its associates make no representation as to the accuracy or completeness of the information.  All information is subject to copyright and may not be reproduced without the prior written consent of Crucial Insurance.